When performance in your prototype is key, the Dimension range of 3D printers from Stratasys provides the answer.
Utilising genuine ABSplus as the printing material, the Dimension systems are able to produce extremely resilient prototypes in fine detail. These are perfect for testing for functionality as well as fit and form.
In addition, Dimension users worldwide are discovering the ability to use their system for the creation of jigs & fixtures, sacrificial tooling and even production parts. All because the Dimension offers an excellent build volume and the reliability of its proven technology and materials.
Key Applications for the Dimension Range:
Functional prototyping in real-life environments thanks to its ABSplus printing material and generous build volume.
Jigs & fixtures for use on the production floor, which reduce time and cost when compared to traditional CNC production.
Why not discover the advantage of performance 3D printing with the Dimension range from Stratasys?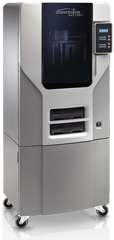 Size and weight: 838 x 737 x 1143 mm; 148 kg (326 lbs.)
Build size: 254 x 254 x 305 mm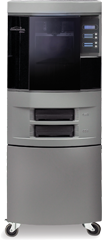 Size and weight: 686 x 914 x 1041 mm; 136 kg (300 lbs.)
Build size: 203 x 203 x 305 mm
Emco is a major distributor for Industrial and Educational CNC Machines, 3D Printers and Scanners
Unit 4 Hayling Billy Business Centre, Furniss Way, Hayling Island,
Hampshire, United Kingdom, PO11 0ED