The widest choice of 3D printing materials in a desktop system, to provide truly lifelike prototyping.
The Objet Desktop range of 3D printers from Stratasys provides product developers with the ability to fine tune designs right there in the office. Clean and quiet in operation, the Objet Desktop range provide unrivalled surface finish in a range of lifelike materials.
Key Applications for the Objet Desktop Range:
Advanced prototyping in rigid opaque or transparent plastics, including simulated polypropylene for snap-fit applications.
The creation of rubber-like models to provide excellent lifelike form, fit and functional testing.
When accuracy and lifelike prototyping are required, product developers turn to the Objet Desktop range. Why not ask us to benchmark your product designs to see how lifelike we can get?
Machine: 82.5 × 62 × 59 cm; 106Kg/234lb
Tray size: 240 × 200 × 150 mm
Net Build size: 234 x 192 x 148.6 mm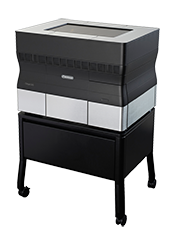 Machine: 82.5 × 62 × 59 cm; 106Kg/234lb
Tray size: 300 × 200 × 150 mm
Net build size: 294 x 192 x 148.6 mm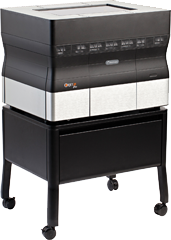 Machine: 82.5 × 62 × 59 cm; 106Kg/234lb
Tray size: 300 × 200 × 150 mm
Net build size: 294 x 192 x 148.6 mm
Emco is a major distributor for Industrial and Educational CNC Machines, 3D Printers and Scanners
Unit 4 Hayling Billy Business Centre, Furniss Way, Hayling Island,
Hampshire, United Kingdom, PO11 0ED