At RAPID 2016, 3D Systems' principal message was that despite the noise, this industry is not all about the 3D printer, it's about an entire ecosystem. Whether it's design, manufacturing, scanning or processing, all of the links in the chain need to fit together in order for the technology to achieve its full potential.
Toward the end of last year, the additive manufacturing giant that's currently celebrating 30 years in the industry, expanded that ecosystem even further in partnership with Methods Machine Tools, Inc.. Based in the U.S., Methods has over 55 years of experience in the supply of precision machine tools and automation for manufacturing but in recent years, has kept a close watch on the surge of 3D technologies. Following a year of evaluating the leading companies in the industry, Methods took the plunge to forge a national partnership and long-term agreement with 3D Systems to offer production-level 3D technologies under its newly formed subsidiary, Methods 3D.
"We saw several industries begin to embrace 3D technologies and employ design for the process," Mr. Benjamin Fisk, General Manager Methods3D, explained. "At the same time machine builders were releasing the next generation of 3D technologies focused not only on technology but true manufacturing production. As we evaluated the markets and talked with leading industry experts, we realised the tremendous potential that 3D technologies had for our customers and how Methods could help those customers integrate these technologies into their business and products."
With seven technology centres across the U.S, Methods has installed 3D printing labs at each of these locations, staffed with dedicated professionals to demonstrate to customers where these advanced technologies fit into their manufacturing processes. Equipped with an established history in metal machining applications which spans industries such as aerospace, medical, automotive and electronics, Methods3D is putting a strong focus on 3D Systems' Direct Metal Printing (DMP) to help customers meet the most demanding applications with a range of machines from the smallest ProX DMP 100 printer to the ProX DMP 320 designed for intense 24/7 production environments. But Methods3D is not resting on metals alone and has expanded the toolbox even further with SLS, SLA and MultiJet Printing with its most recent installation, the ProJet MJP 3600.
"By combining the capabilities of 3D technologies, which allows for the creation of a part from scratch, with the finishing capabilities of traditional technologies, there are great opportunities to integrate and automate the entire production process to combine traditional manufacturing and
Methods3D DMP metal bracket
3D printing into production cells," Fisk continued. "3D technologies allow for concepts such as modular manufacturing, and with the continued development of standardised fixtures, work holding, and interface controls, traditional and 3D technologies will continue to complement each other and achieve seamless integration."
Often the first assumption about 3D technologies is that they're here to replace traditional manufacturing tools.  While that might be the case for some specific applications, and indeed those emerging "killer applications" where 3D printing is making the impossible a reality, there's no need to hang up your traditional tool kit just yet. Prototyping and customisation are obvious, tried and tested use cases for 3D printing but where Methods3D believes the combination of traditional and additive is really changing the game is in the manufacture of injection moulds.
"When 3D printing started to enter production manufacturing, many people thought it would be the end to traditional manufacturing," Fisk explained. "However, there are applications where each technology is a clear stand-alone solution, and more often where both need to be applied together to reach the best solution. A clear example is the manufacturing of high-performance injection moulds. 3D technologies are employed to create highly complex conformal cooling channels which traditional manufacturing is incapable of producing. However, tight-tolerance and mirror-like surface finish requirements require the die to be post-processed with traditional manufacturing. The result is a mould incapable of being produced by either technology alone, but together creates solutions with unmatched capability and performance."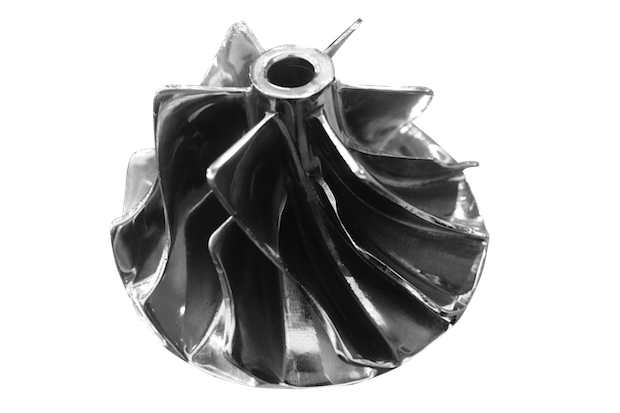 From small job shops to large corporations, Methods3D is looking at addressing what they see as a shortfall in the integration of 3D technologies into production manufacturing by providing complete turnkey solutions from design all the way to quality assurance. Additionally, as we experience a growing demand for automation in the industry, Methods 3D hopes to continue its legacy in robotics and automation with fully integrated solutions.
"Methods 3D sees a tremendous opportunity for automation within the additive manufacturing sector," Fisk added. "Builders are beginning to understand the need for further product and process integration and we believe Methods 3D will be a leader in developing these capabilities and bringing them to market."
We're already seeing copious evidence of the benefits afforded by combining traditional manufacturing with additive through the growing number of hybrid machines and established machine tool manufacturers entering the market with their own additive enabled technologies. While subtractive has long dominated the manufacturing industry, the message is clear that what were once deemed competing technologies are more effective as complementary and as manufacturing needs continue to evolve, this amalgamation is giving companies the ability to evolve with them.