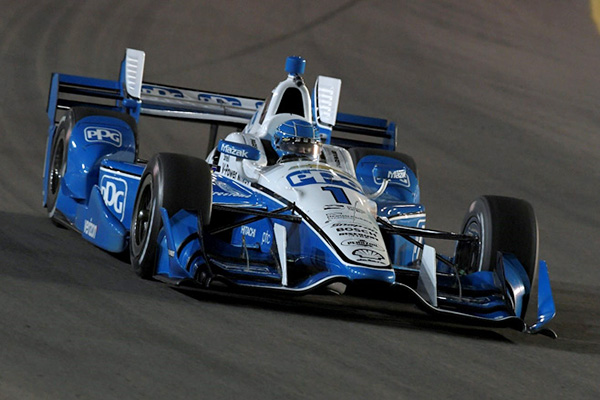 For years automotive companies have utilised motorsports and racing as a way to evaluate new, improve existing, and perfect all technologies that eventually make their way to the production cars we drive today. In industry terms, this is known as "tech transfer" and its benefits are real. Anti-lock brakes, stability control, lightweight materials, turbo charging and advanced aerodynamics are just a few of the technologies that have made it from race track to the show room.
As Stratasys embarks on new technology partnerships with two of the world's most respected and renowned motorsports teams, McLaren Honda and Team Penske, we share this same vision.  Our goal is to test our additive manufacturing solutions and applications in the most aggressive and competitive environments available. This will strengthen our core engineering capabilities and provide a proving ground for new applications and use cases – whether it's pushing the speed and capability of part prototyping, driving composite tooling applications, or the ultimate goal of using our advanced thermoplastics and machine technology to broaden the use of production parts on the cars themselves. The solutions we are developing for the race track will not only directly benefit our other automotive applications, but other industries as well since many face the same challenges – get parts faster to speed development time, reduce the cost of tooling development, and optimise weight and part performance of production parts.
"Our strategic partnership with Stratasys should keep our manufacturing and engineering processes at the front of the pack," commented Team Penske President Tim Cindric. "Stratasys is on the cutting edge of additive manufacturing technology for automotive applications. Utilising their equipment and technical support will provide us with another means to put our ideas on the race track first."
At Stratasys, we have a long history of supporting motorsports on many levels, from student SAE competitions to professional high stakes events. Whether it's the fabled streets of Monaco, the high banks of Daytona or the bricks at Indianapolis, we'll be working side by side with engineers and technical teams to push the envelope further and faster.
This is the first instalment of a multi-part series exploring advanced automotive applications for additive manufacturing.
by JIM VURPILLAT Stratasys