Isel Hand Wheel – This portable control unit should not be missing on any CNC machine!

In order to guarantee our customers faster and more comfortable set-up with their Isel machines, we would like to introduce our electronic handwheel. The person who operates the machine can fully concentrate on what is happening in the work area.
Thanks to the electronic handwheel and thereby optimally increase the work performance.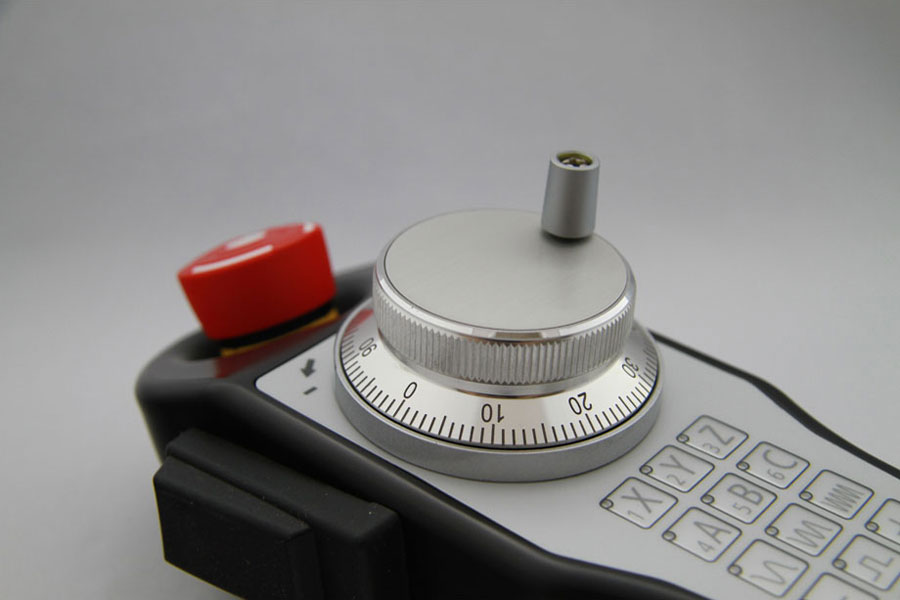 A portable handwheel always keeps the machine operator close to where things happen, enabling him to keep an eye on the setup process and control the supply precisely and accurately.
We at Isel Germany are of the opinion: "This control unit should not be missing on any CNC machine"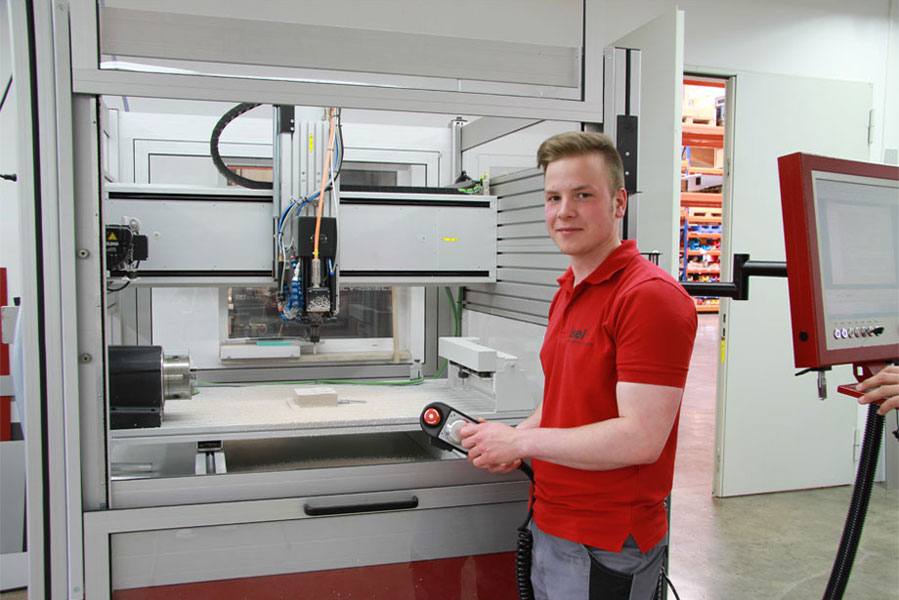 Our handwheel features a sturdy plastic housing that fits ergonomically in the hand. Freely configurable feed rates and freely available function keys are on the device too. If errors should occur, we have also thought of a practical emergency stop button as well as an enabling button.
As you can see, we have thought of all eventualities to develop the right electronic handwheel for you!
Have we piqued your interest?