The Revomaze is a cylindrical puzzle that has been individually milled using an Emco E25 CNC lathe from a solid block of metal and features an internal labyrinth that must be navigated to remove the metal core and solve the puzzle.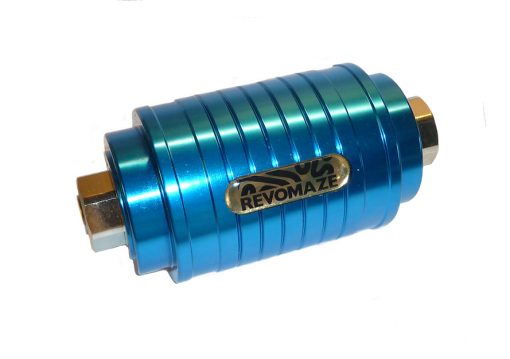 Turning a concept into a design was then precision engineered in the UK to the highest standards using quality materials. The resulting Revomaze is based on a revolving "Mind Maze" that requires dexterity, memory, endurance, and self-control – all in large amounts that will both entertain and delight both the serious enthusiast and the novice. Revomaze puzzles are designed to take you on a journey of self-discovery.
The Revomaze story began on Christmas 2008 when Chris Pitt (inventor) handcrafted the very first Revomaze. He then proceeded to forget that he hadn't photographed the maze, so spent what was left of his Christmas unlocking the very first Revomaze. The first 12 Revomaze Blues were launched on eBay in February of 2009, attracting a worldwide audience. The range was quickly developed into a series of five mazes from Blue to Gold and most are still the core range today, a testament to the challenge Revomaze still poses.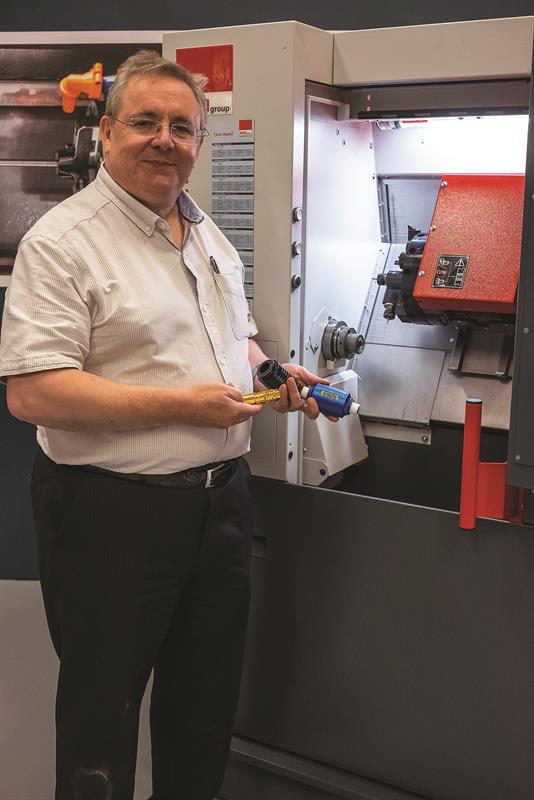 Over the years the Revomaze range has seen a number of Limited Edition mazes created for our core collectors and they are still extremely sought after today. They are the Handmade, Red, Black, Orange, Lime and Titanium.
This exciting and addictive puzzle has caused a buzz in chat rooms over the internet and once you start a maze, you can't put it down. Once you have cracked one, you will be keen to crack the next.
Using the EMCO CNC machine allows us to get the precision and high quality required to make the maze so unique and intriguing.
If you would are up for a challenge and would like to buy a Revomaze please go to the website www.revohq.co.uk
EMCO also offer the industrial version machine, the Emco Concept Turn 260 CNC lathe machine which is basically the same machine for education but with a large touch screen and has interchangeable control for training purposes.