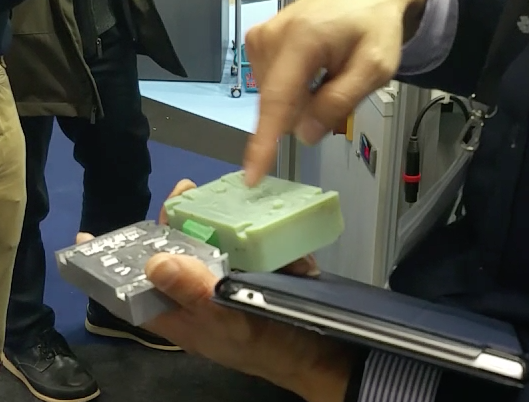 Here at 3D Printing Tokyo 2017, Stratasys are showcasing a complete range of 3D technologies including injection moulding parts from the full colour, J750, MakerBot machines and, for the first time in Asia, its F123 line.
But it is an application from partner, Swany that is drawing most of the mainly Japanese crowd's attention.
With live demonstrations and parts being given out, Swany is demonstrating how it uses a Connex machine to 3D print moulds for rapid injection moulding. It calls the technique 'Digital Moulding'.
Though we've seen this kind of technology before never being demonstrated live on a trade show floor. The engineering company brought along its babyplast 610P, which is churning out plastic product after plastic product as it injects into a Stratasys printed award.
In 2016, Swany received a prestigious award for its digital moulding technique from the world's largest financial newspaper, Nikkei. Alongside Pokemon Go, Playstation VR, the world's fastest elevator by Mitsubishi and Isuzu's Giga – an oversized truck – Swany picked up the 2016 Nikkei Superior Product / Service Award.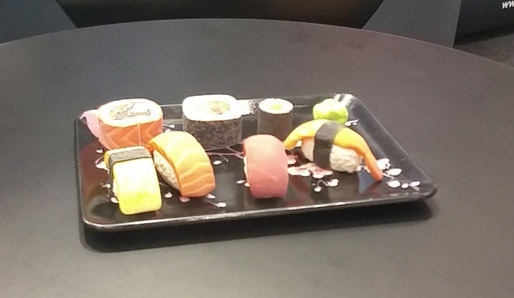 3D Printed Sushi on the Stratasys J750 printer
Away from the Swany application were prints from the J750 including a meticulous full colour sushi platter that did trick my hungry eyes. The team has also brought along a fully working F370 from its F123 range.