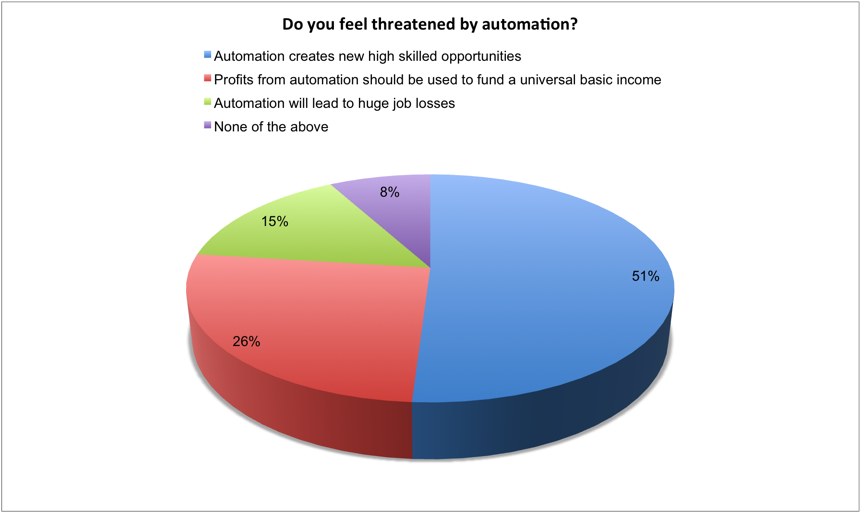 The Engineers website poll of 2016 focused on automation and was prompted by Bank of England governor Mark Carney's warning that technology will put millions of jobs at risk.
Carney's comments followed research published in 2016 by Citi and Oxford University claiming that 57 per cent of jobs across the OECD are at risk from automation.
With this in mind, they asked readers if they fear automation, and the answer was a resounding 'no' with 51 per cent believing that automation creates new high skilled opportunities.
Just over a quarter of respondents (26 per cent) thought profits from technology should be used to fund a universal basic income, followed by 15 per cent who took the view that automation will lead to huge job losses. The remaining eight per cent couldn't find a fit with the options presented, choosing instead to select 'None of the above'.