Dutch plastic part manufacturer Promolding has expanded its operations with the introduction of a 3D printed injection moulding division (PRIM) utilising Stratasys PolyJet 3D printing solutions to produce moulds.
Using 3D printing technology has reduced injection mould lead times for its customers by 93%.
Having initially utilized Stratasys PolyJet 3D printing to solve a number of complex applications within product development, the company has extended the use of its Objet500 Connex 3D Printer to enhance the injection molding process – opening the door to a new business opportunity.
Jeroen Gross, product development manager, Promolding, says: "We became increasingly aware of the need for a 3D printer that would help us optimize our product development process. We looked at several different options, but fell in love with Stratasys' Objet Connex 3D Printer and its ability to not only improve our prototyping, but also become a key driver for our PRIM business. Traditionally, injection mould development required at least a six-week lead time, but by designing and 3D printing the moulds in-house, we can produce moulds in just three days."
He adds: "PRIM is available to our customers as an additional service in parallel to prototyping and traditional injection moulding. In the future, we believe PRIM will be seen as a commonplace process of its own."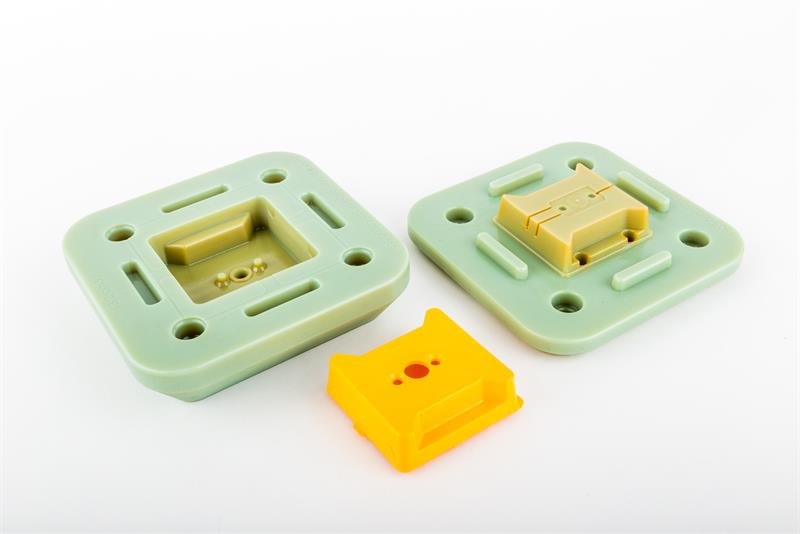 Fugro moulds
With increased flexibility and significant time efficiencies a key part of the PRIM division's value proposition, Promolding is able to rapidly design and develop very complex parts and products for its customers. When recently designing a fibre optic sensor housing for geotechnical survey and services firm Fugro, the company produced a series of complex moulds using its Objet500 Connex 3D Printer to meet the customer's tight deadline. Each mould enabled the production of over 50 samples of the intricate sensor housing in a number of final product materials, including PP, TPE and PBT.
Concludes the product development manager: "Particularly with the development of bigger and more complex products, it is crucial as a business that we are as efficient as possible throughout the product development process, without compromising on quality. Having our 3D printer has enabled us to achieve this and given us an incredible level of flexibility. We can use the technology in the early development phases to speed up the design process and develop, review and adapt prototypes earlier, but also extend the efficiencies into production through our PRIM process."
Will Dalrymple
This material is protected by MA Business copyright