If you need your prototype to be as close as possible to the end product, then you need one of the Connex 3D printers from Stratasys.
For form, fit and functional prototyping, the Connex 3D printers are unrivalled. With the widest range of materials to choose from, you can be certain that your prototype will look, feel and act in exactly the right way. This will allow you to carry out more design iterations, enabling a better end product. It will also give you confidence that, when you go to production, you are 100% certain.
Key Applications for the Connex Range:
Multi-colour, multi-material advanced prototyping in a choice of 1000s of materials – including opaque & transparent plastics and rubbers.
The creation of mould tools for injection, blow and liquid silicone rubber moulding.
The production of jigs and fixtures using tough digital ABS materials.
With its smooth surface finish, choice of materials and range of applications, the Connex range from Stratasys is the complete 3D printing system.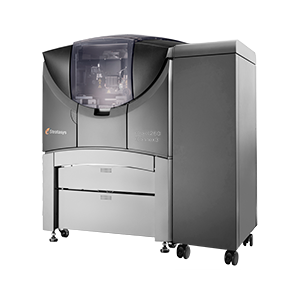 Net build size:
255 × 252 × 200 mm
Size and Weight:
870 × 735 × 1200 mm; 410 kg (902 lbs)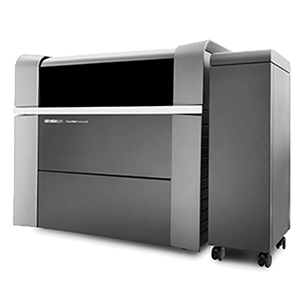 Net build size:
490 x 390 x 200 mm (19.3 x 15.4 x 7.9 in.)
Size and weight:
1400 x 1260 x 1100 mm  430 kg
Material Cabinet: 330 x 1170 x 640 mm 76 kg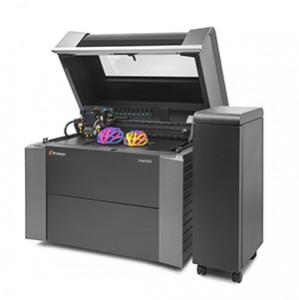 Net build size:
Objet350 Connex3: 340 × 340 × 200 mm
Objet500 Connex3: 490 × 390 × 200 mm
Size and weight:
1400 x 1260 x 1100 mm; 430 kg (948 lbs)
Net build size:
1000 x 800 x 500 mm
Size and weight:
Height: 1960 mm (77.5 in.)
Width: 2868 mm (113 in.)
Depth: 2102 mm (83 in.)
Weight: 2200 kg
Emco is a major distributor for Industrial and Educational CNC Machines, 3D Printers and Scanners
Unit 4 Hayling Billy Business Centre, Furniss Way, Hayling Island,
Hampshire, United Kingdom, PO11 0ED